General Building work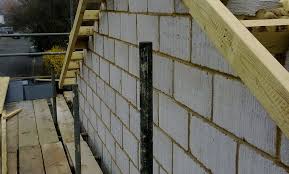 Here at KW Plastering we undertake small to medium building works. Before specialising in the plastering trade proprietor keith worked for many years in the building trade, mainly on renovating and extending older agricultural properties, including barn conversions, stone Extensions, so being a specialist in stone masonary keith keeps his hand in this types of work. On the modern properties we carry out room knock through s, supporting load bearing walls and fitting appropriate RSJ`S. Very frequently on external rendering jobs we find ourselves having to replace rotten wooden lintels with pre stressed concrete lintels which sometime require supporting load bearing walls. We Carry out roofing work and much more.
More of the works we carry out are listed below;
Home Renovations
Garden Walls
Landscaping
Patios
Block paving
Concreting
Fascia & Guttering
UPVC Windows & Doors
Stone masonary
Brickwork
Blockwork
Lintel replacement
Room knock throughs
RSJ`s for supporting walls
Roofing
Carpentry
Kitchens
Bathrooms
Driveways
General Building Work Gallery
What you get from us
Fully itemised quotations from your Builders in Cardiff
We carry out insurance work.
Efficient workers with minimal disruption.
Great customer service that are always there to answer any queries you may have.
We always strive to achieve 100% customer satisfaction.