Painting and Decorating Service ( Internal and External )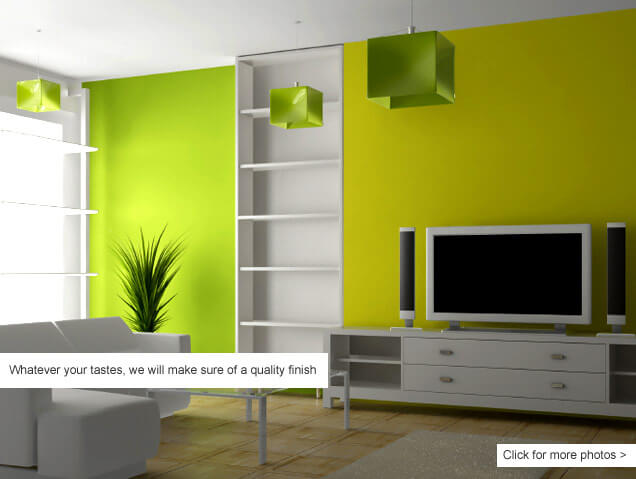 Here at KW Plastering we also offer a painting and decorating service to give you peace of mind that you can achieve the complete job within just one company, as opposed to arranging timescales and paperwork with two companies, which can be a headache in todays busy climate. Its also good for us as we can then admire our own Plastering handywork as painting on our plasterwork is a dream and achieving a crisp clean painted finish gives us great job satisfaction, so leaving the customer and ourselves very happy.
Choosing the correct paint, surface preparation technique and maintenance strategy all require a level of skill and understanding that our team can provide. After so many years of working in such a wide variety of locations, we understand that every site has its own unique requirements and we can tailor a painting solution that addresses your specific needs. Services can include anything from a simple one off repaint to a regular maintenance painting programme, interior and/or exterior work, custom finishes and more.
What you get from us
Professional finish every time.
We offer help with emptying rooms of furniture for painting/plastering and then re furnishing.
Friendly, courteous and trustworthy staff.
We leave property as clean as before we started.
Reliable.