Internal Plastering Specialists Based In Cardiff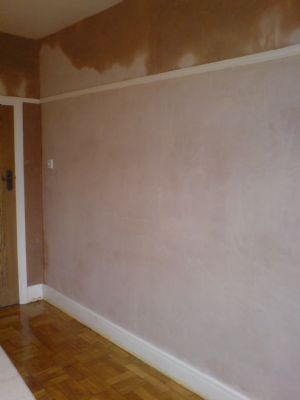 KW Plastering has been Internal plastering walls for 20 years and we are precise in what we do, it has become second nature to us. We have plastered internal walls for a variety of reasons over the years from new builds requiring a finish applied to new walls through to alterations and extensions in people's current homes. We also undertake major refurbishment on older buildings for both domestic and commercial clients throughout South Wales. Excelling in achieving a smooth, flat surface, whatever material we are using, such as: • Gypsum Based Plasters, commonly used on new builds and is very malleable. However it will crumble if damp. • Earth Plasters • Lime Putty Plasters, commonly used before Gypsum became widely available • Sawn Lathes or Hand Riven • Sand & Cement Render, made up of three parts sand and one part cement (First coat) Then five parts sand and one part cement (Second coat) Including a water proofer additive, Often used on walls that may be susceptible to damp. These above materials can all be used to create a smooth finish on all interior walls. Plastering is the one DIY job that many people attempt to carry out themselves, unsuccessfully, hence for the best possible results it is always wise to employ the professionals to do the job perfectly for you. KW Plastering can ensure that your interior walls are plastered to a perfect finish. We are members of The Guild Of Master Craftsmen and take pride in every job we carry out, big or small, so give us a call today for perfect interior plastered walls.
Internal Plastering Gallery
What you get from us
Perfect results every time.
Professional attitude to each and every client.
As experienced plasterers we are naturally quick without rushing a job, taking care in all aspects at all times.
Friendly and conscientious staff that will be happy to explain any queries you may have.
Internal Plastering specialists in Cardiff.