Professional Floor Tilers Based In Cardiff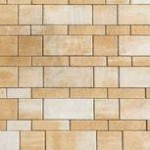 Tiled flooring is one of the most popular flooring options that we have in the UK and they come in a variety of options. Popular examples of floor tiles are ceramic or vinyl but there are hundreds of options to suit every possible taste. Floor tiles are popular in the home because not only are they versatile but they are easy to clean and very practical in high traffic areas of the home or business.
However due to the fact that they will be consistently used on a regular basis you need to ensure that they are fitted to the highest possible standard. You need to employ the services of floor tiling experts and that is where we come in.
KW Plastering have been installing floor tiles into both domestic and commercial properties for years and we are members of The Guild of Master Craftsmen. We can ensure that your tiled floor will be completed on time and on budget. Contact us today about your floor tiling needs and let us transform your floor today. Call us on 029 2056 8781
What you get from us
Tiling specialists in Cardiff that are honest and reliable.
We carry out domestic, commercial or industrial, we take it all on.
We take old, run down properties and make them brand new again.
We are tradesmen who love their work and take pride in their finish.
We have been consistently been praised for our cleanliness, even though it is a wet trade.